Boshi-safety Qualitly Proof: CE Certification
Views:11 Author:Site Editor Publish Time: 2016-09-05 Origin:Site
Good news: our company's safety padlocks has accquired the Certificate of Compliance, a trade passport in EEA(European Economic Area). The series of safety padlocks includes safety padlock BD-G71, cylinder tank lockout BD-Q21, multi-function miniature breaker lockout BD-D14, cable lockout BD-L41, gate valve lockout BD-F11 and PA coated steel hasp BD-K02.
What is CE?
The CE marking is a key indicator(but not proof) of a product's compliance with European Union(EU) health, safety and environmental protection directices and regualtions. It can be seen as the manufacture's declaration that the product meets the requirement of the appilcable EC directives. It is the "trade passport" that enables the free movement of products within the European market. Thus, Manufactures take it as the key to open the European market.
The mark consists of the CE logo and, if applicable, the four digit identification number of the Notified Body involved in the conformity assessment procedure.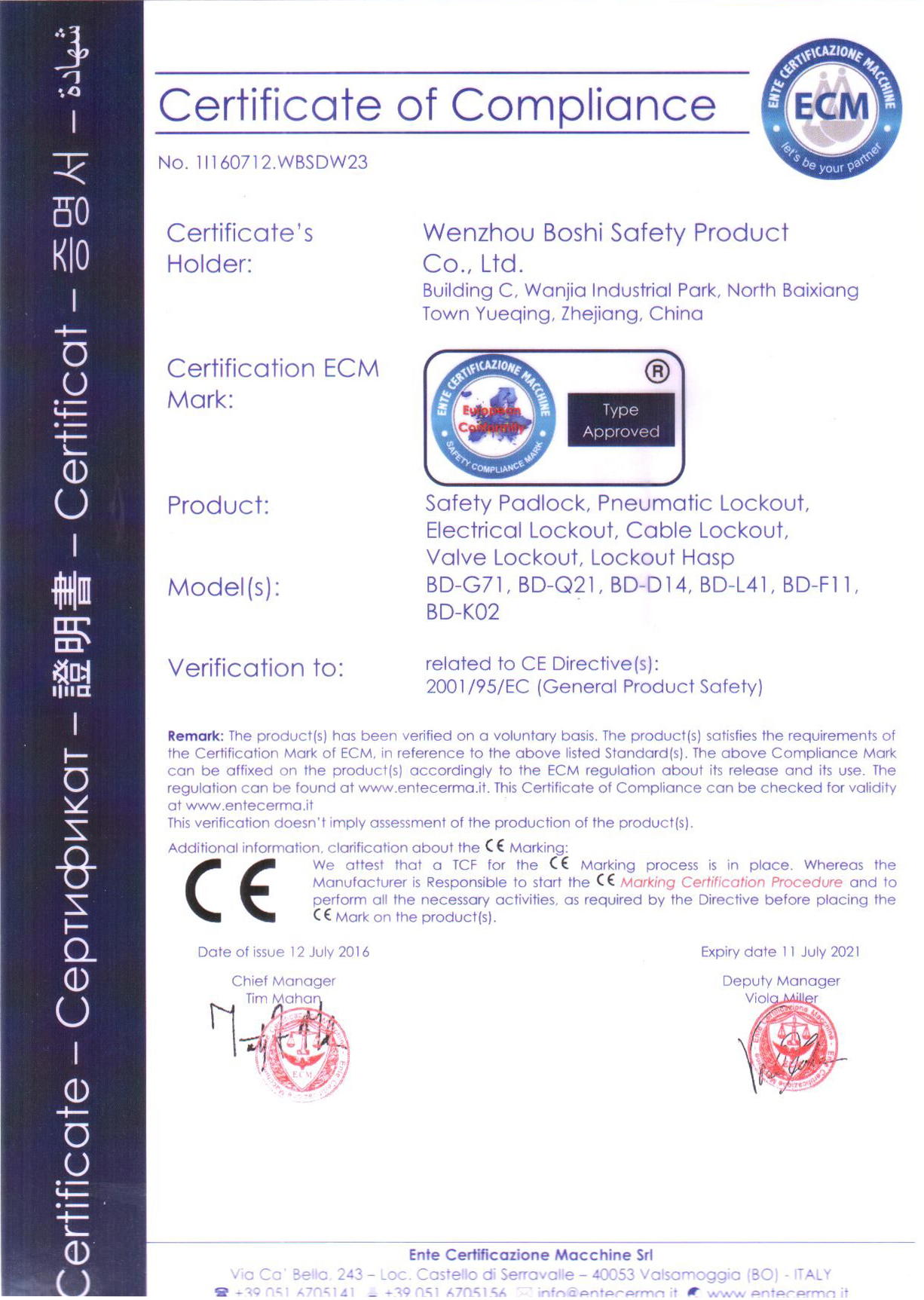 With such a certificate, it is enough to prove our company's ability to sell globally. Being a manufacturer of safety padlocks, it is our responsibilty to provide high-quality products, professional technical instruction, and good after-sale service. As security concerns grow in China, we have a better understanding of the role we play.

Please note the resource http://www.boshi-safe.com (Boshi Safety), if you want to reproduce it.