CHINA(SOUTH AFRICA) TRADE FAIR2016 STARTS OUR NEW CHAPTER IN SOUTH AFRICA
Views:16 Author:Site Editor Publish Time: 2016-09-08 Origin:Site
While others were attracted by G20,we paid attention to our company's visit to South Africa.
We were invited to attend 2016 China South Africa Trade Fair, which was held at Sandton Convention
Center in Johannesburg. The fair lasted from August 31
st
to September 2
nd
. During these three d ays,
we established good relationships with customers.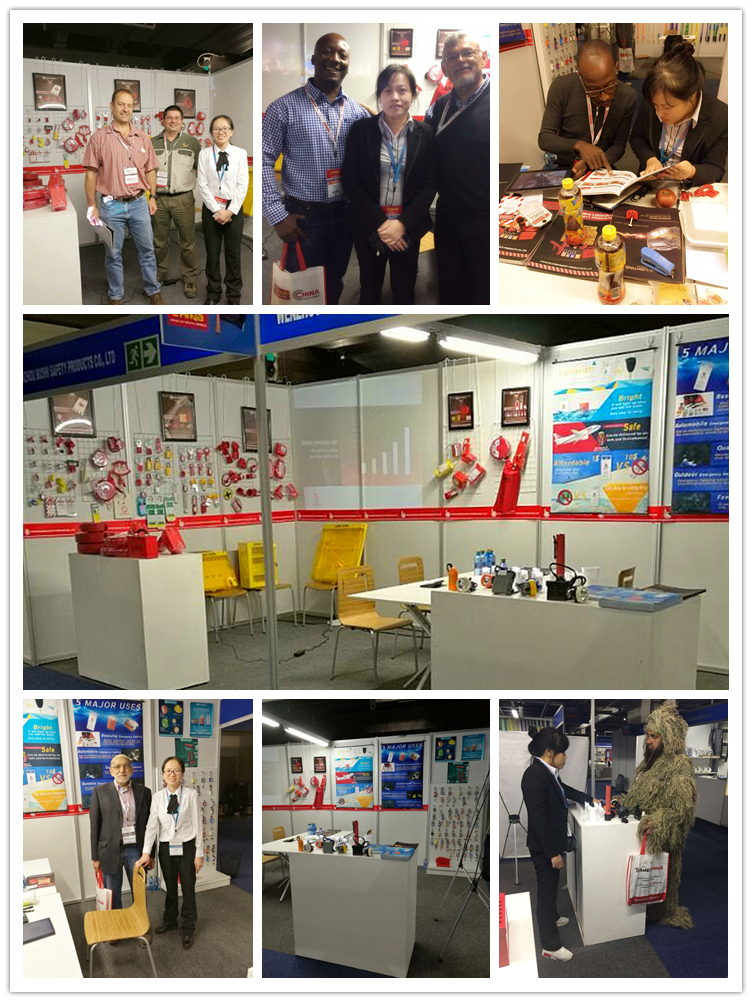 Three different kinds of products were displayed in this fair:series of
safety padlock
,
miner's lamp
and
water-activated light
. When asked how to use the products and what the products apply for, we
explained thoroughly. Besides, we give product's catalogues and samples to the customers. Some
customers complained the limited usage of miner's lamp. Our Manager Lin replied that miner's lamp
can also be useful in travelling, sudden power-off, and outdoor activity. Her answer aroused the
customers'interest and they deepen their understanding of miner's lamp. Besides miner's lamp,
water-activated light, the new product of our company, also attracted our customers. They were
surprised that LED light could be activated by water.
Our professional service wined their praises.
We totally have received more than three
hunderd customers among which 100 customers showed
their intention and 50 customers placed orders.
In a word, we made a success in this fair, encourag
ing our sales staff to work harder and prepare for
other several fairs at home and abroad. Information about time and booth number will be on our website,
please look forward to it.